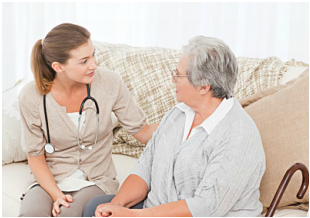 Welcome to our Homepage!

Angelus Home Health is excited about our opportunity to serve your home health care needs in cooperation with your physician.

We provide a wide range of services in the comfort and safety of your home. This website has been prepared to help you and your loved one to use the services of Angelus Home Health to your best advantage.

At Angelus Home Health we are ready to serve you with the expertise in care of home bound patients, including Skilled Nursing, Physical Therapists, Occupational Therapists, Speech Pathologists, Medical Social Workers, and Certified Home Health Aides - all working with your own physician and serving you with his or her plan of care.
---
---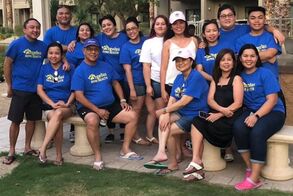 About Us
Angelus Home Health is a family owned, multi-cultural home care agency licensed by the California Department of Public Health, and both Accredited by The Joint Commission (TJC), and deemed by the Center for Medicare and Medicaid Services (CMS).

Located in Ontario, California we provide professional services to patients residing in San Bernardino, Los Angeles, Riverside, and Orange County. We provide service for our patients within a two hour drive from our main office.
---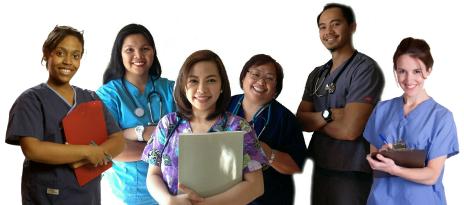 Many of our staff speaks more than one language. Our professional staff has the experience in operating effectively and efficiently within diverse cultural groups. Our priority is to provide and deliver the best quality patient are and satisfaction.

Our home care recognizes and is prepared to meet and face the challenges of the future in a managed care environment. Our staffs are dedicated, skilled, and experienced professionals. All of our Registered Nurses, Licensed Vocational Nurses; Physical, Occupational, and Speech Therapists, and Medical Social Worker's are licensed by the State of California, we also provide Certified Home Health Aides.

---
---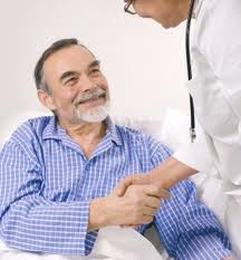 Philosophy
Angelus Home Health is driven by the philosophy of commitment to our patients, leadership and excellence as defined below. We recognize the unique physical, emotional and spiritual needs of each person. We strive to extend the highest level of courtesy and service to patients, families/caregivers, visitors and each other.

We deliver state-of-the-art home care services with identified centers of excellence. We engage in a wide range of continuing education, clinical education, and other programs for professionals and the public.

We strive to create an environment of teamwork and participation, where, through continuous performance improvement, people pursue excellence and take pride in their work, the organization and their personal development. We believe that the quality of our human resources—organization personnel, physicians, and volunteers—is the key to our continued success. We provide physicians an environment that fosters high quality diagnosis and treatment. We maintain financial viability through a cost-effective operation to meet the organization's long-term commitment to the community.
---
---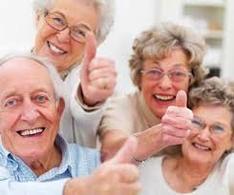 Mission
Angelus Home Health is guided by a tradition of personal, clinical and technological excellence. We believe that serving patients in the community setting is the most important activity of the organization.

We are dedicated to providing the highest quality of health care in the comfort of our patients' home, make them thrive, well, and independent. We assure to protect their privacy with dignity, and respect.
---
---